select your size
(Color denotes screw color)
Great for Dogs of All Sizes & Ages
Introducing the Made in the USA Bow Wow Buddy safety device. Veterinarian and dog approved, the Bow Wow Buddy now secures more than just bully sticks! Our redesigned Bow Wow Buddy now has three points of pressure and a new inner hole design, allowing it to safely secure split antlers, collagen sticks, cheese chews, salmon skins and more! Being able to hold more chews means the Bow Wow Buddy can now help prevent choking hazards and the potential for internal obstruction for even more dogs. Our device is the ultimate solution for dog owners seeking a safe and convenient way to treat their furry friends. This innovative product is designed with durability, ease-of-use, and the well-being of your pet in mind, making it a must-have for every dog lover. Worry less about potential hazards and accidents, the Bow Wow Buddy is the safest way to snack! Available in 5 sizes to fit dogs from <15lbs to 100+lbs. **Packaging for the Made in the USA Bow Wow Buddy incorrectly identifies care instructions as "hand-wash only." Please note this device is dishwasher safe and new packaging with corrected care instructions are being implemented.**
•
Tailored to cater to dogs of all sizes
•
Lightweight and durable design
•
The safest way to indulge your canine companion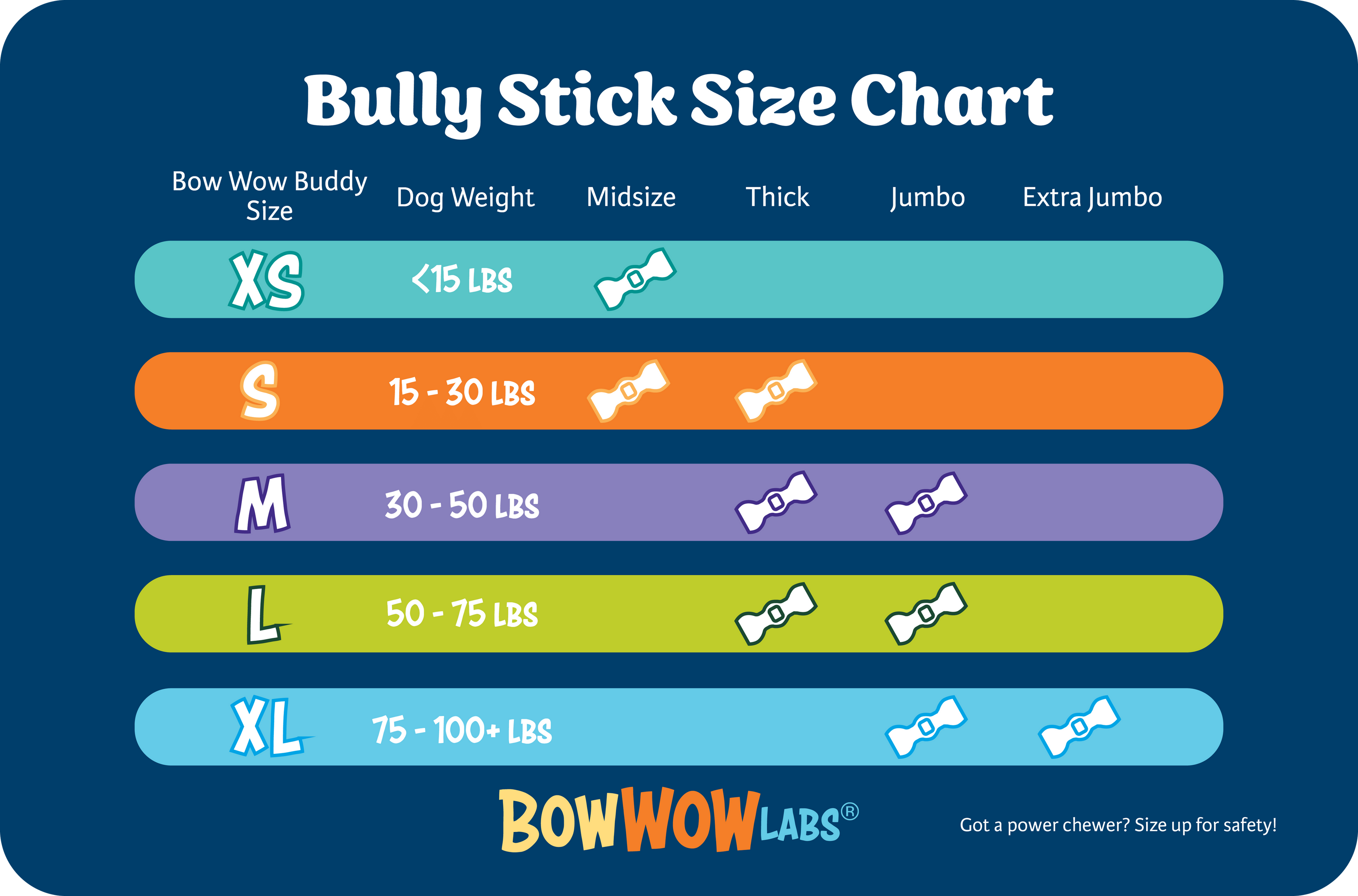 Find YOur Fit
Size Guide
If your pup is on the edge of two sizes, we find it's best to size up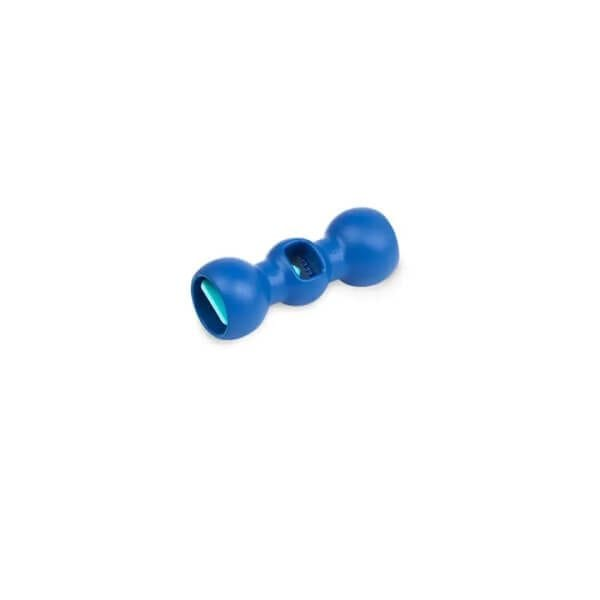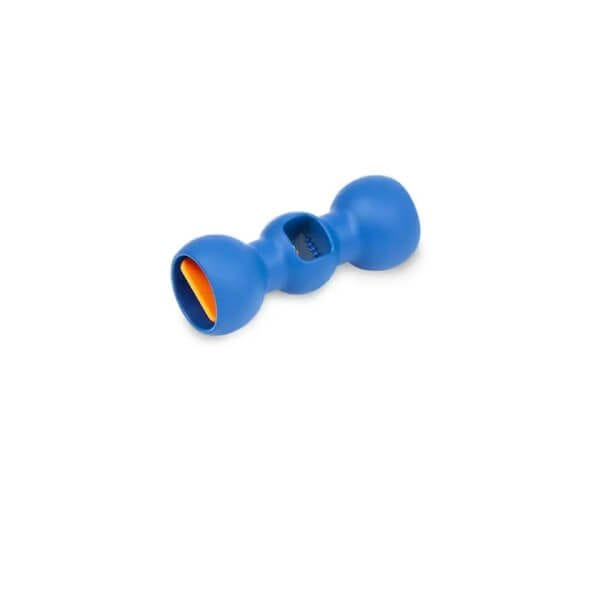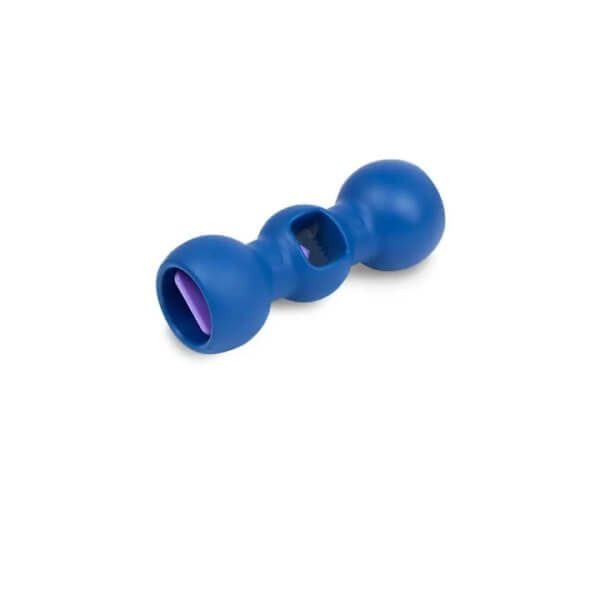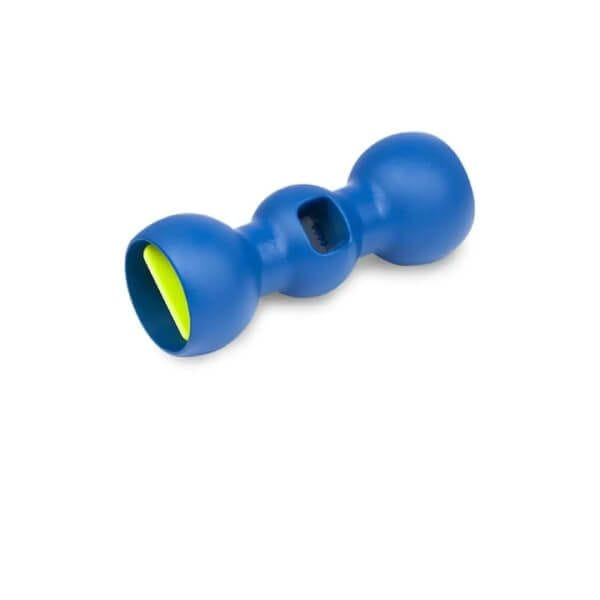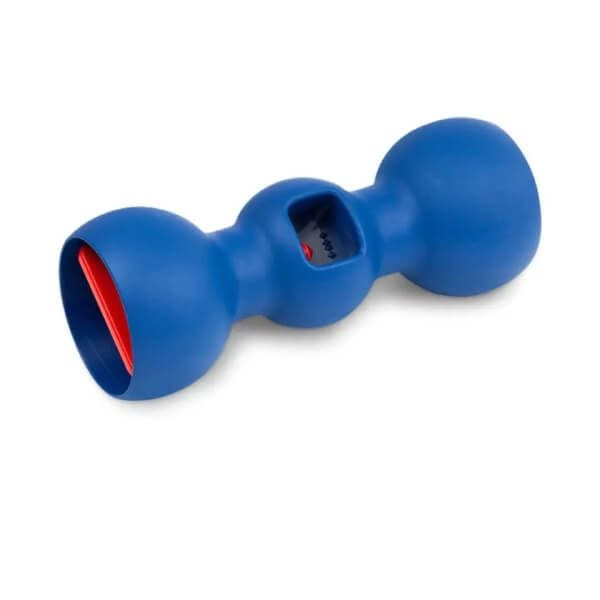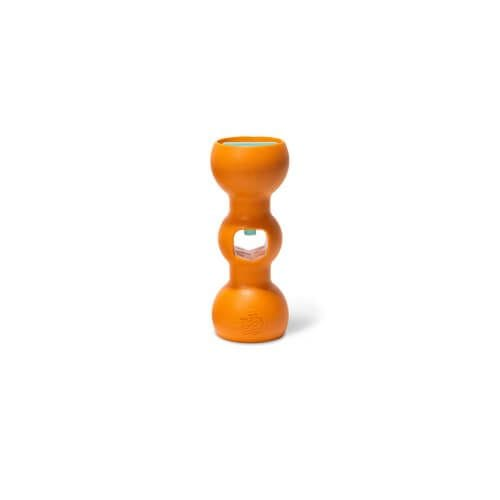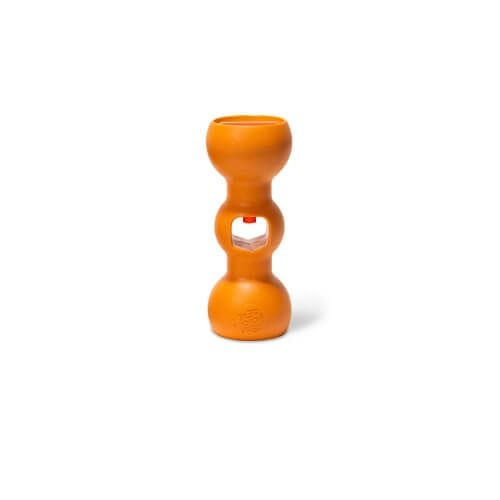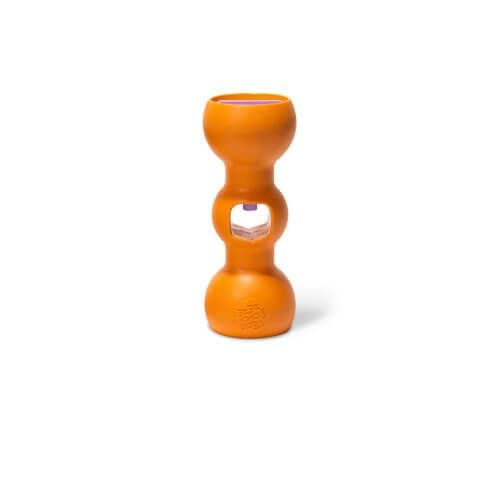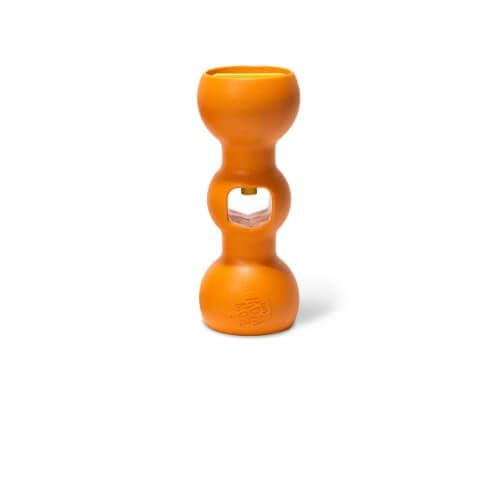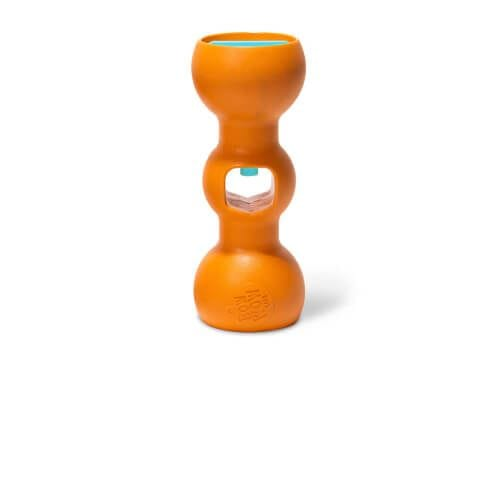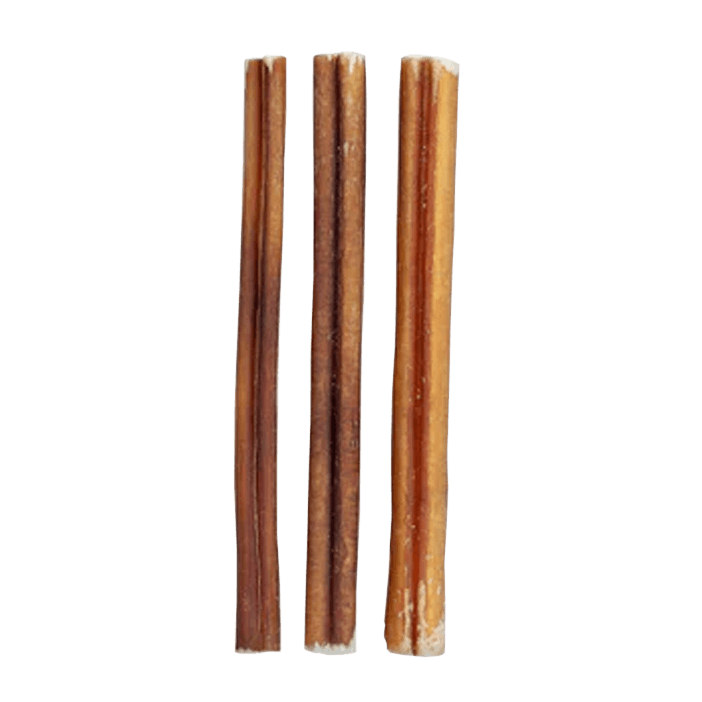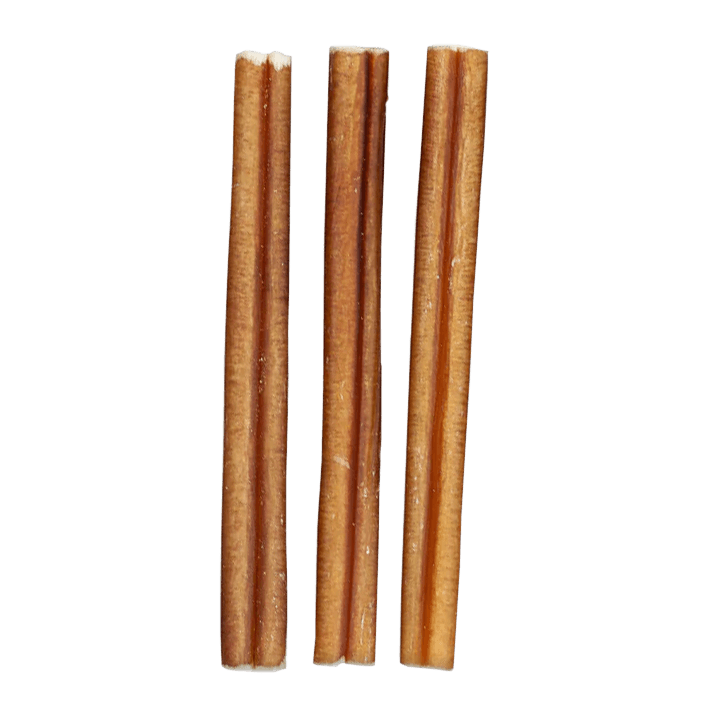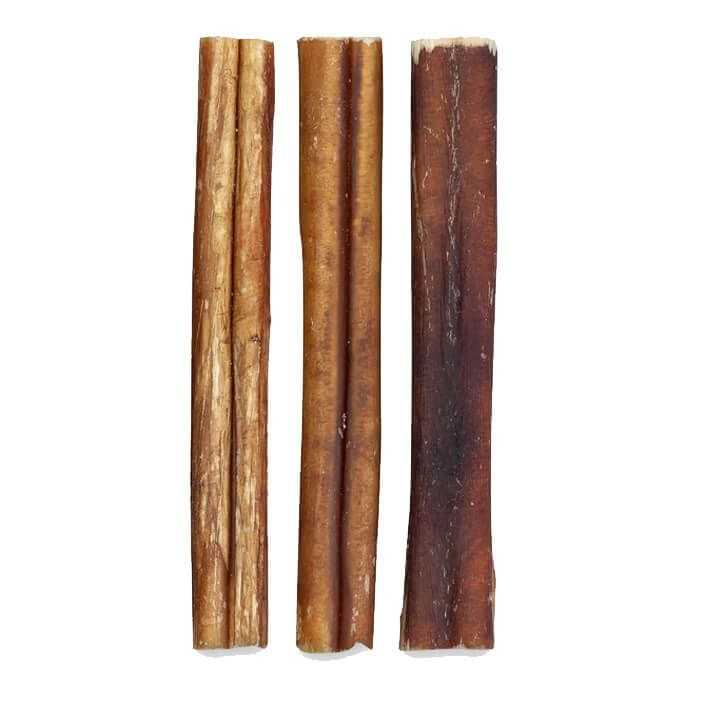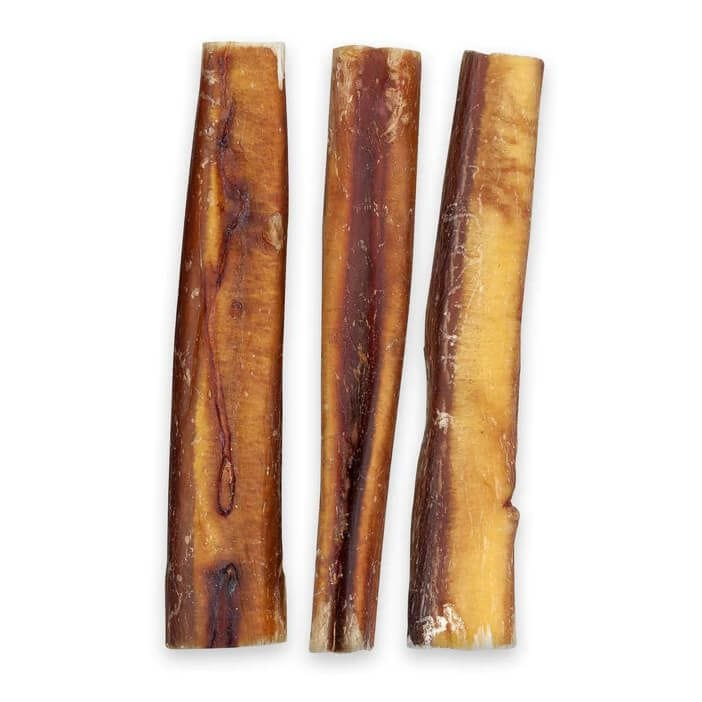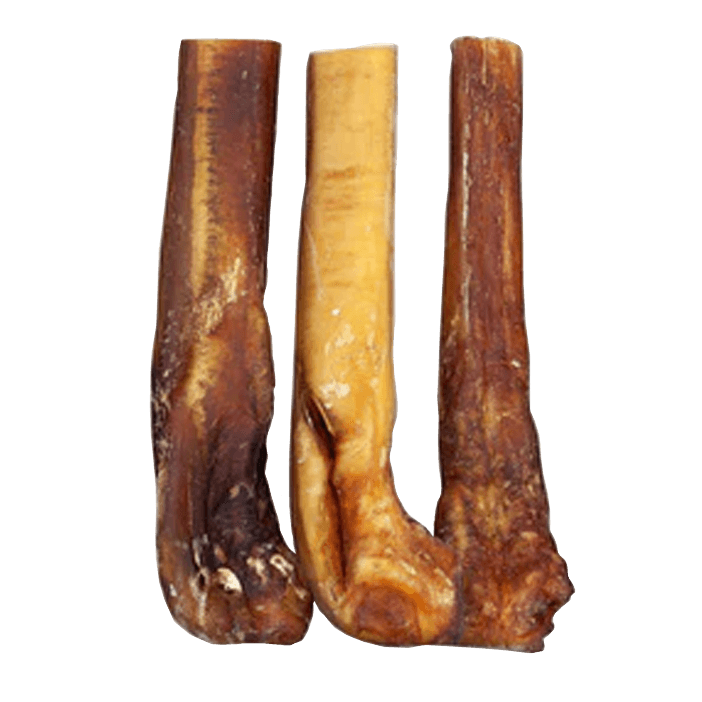 Learn More
Bow Wow Buddy Details
Tailored to cater to dogs of all sizes
Tailored to cater to dogs of all sizes, from under 15 lbs. to over 100 lbs., the Bow Wow Buddy is the ideal choice for every breed. Our safety device is the perfect companion to ensure a secure and enjoyable chewing experience for your four-legged friend.
Lightweight and durable design
The Bow Wow Buddy not only prioritizes safety, but it also boasts a lightweight and durable design, guaranteeing longevity and effortless usability. The simple tightening screw effortlessly locks bully sticks and other chews in place, making it a breeze to secure your dog's favorite snacks. Every aspect of this device has been meticulously crafted to prioritize the safety and satisfaction of both you and your dog.
The safest way to indulge your canine companion
Treat your dog to the utmost care and protection with the Bow Wow Buddy - the safest way to indulge your canine companion. Get ready to witness tails wagging in delight because your furry friend deserves nothing but the best!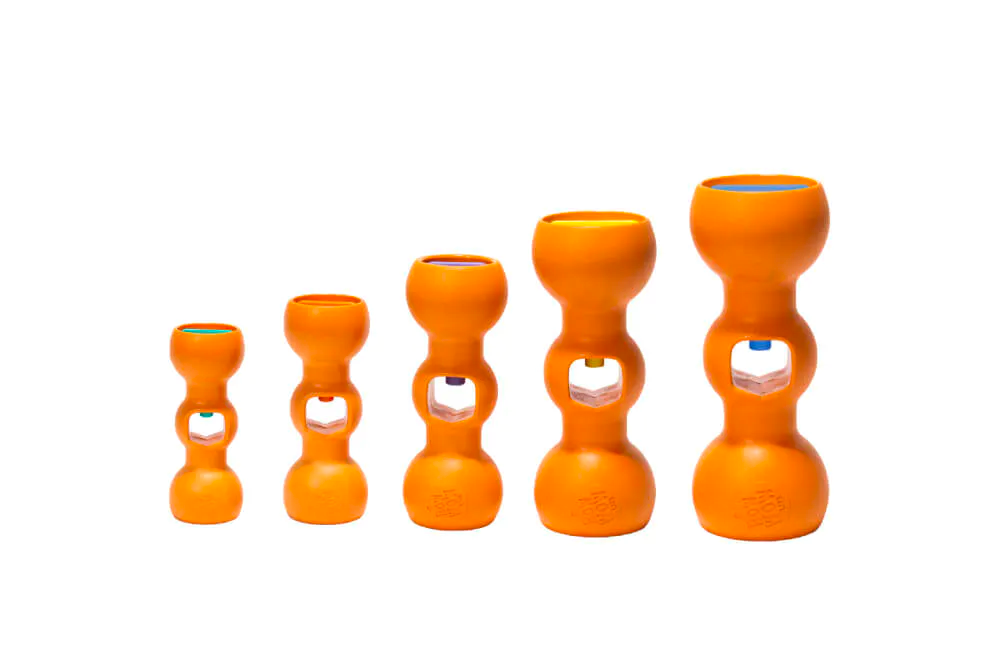 Bow Wow Buddy
Frequently Asked Questions
Why did you redesign the Bow Wow Buddy?
We continuously strive to innovate our products, and recognizing that a significant number of dog parents like to vary their long-term chew offerings, we understood the necessity to enhance our design. Our goal was to create a safer alternative for those dog parents who want to protect their furry companions from potential risks associated with not only bully sticks, but other long-term chews, too. This realization prompted us to reimagine the Bow Wow Buddy.
What changes did you make to the blue Bow Wow Buddy?
The redesigned orange version boasts five improvements over the our previous, blue model:
•
The color has been updated to orange.
•
The inner hole now provides three points of pressure to securely hold for more chews.
•
We've flattened the screw tip, allowing for more chew versatility.
•
The Bow Wow Buddy is now Made in the USA!
•
Our safety device is now dishwasher safe.
Does the Bow Wow Buddy hold more than just bully sticks?
Yes! Our redesigned safety device now can securely hold a wide variety of chews like cheese chews, split antlers, collagen sticks and more!
What is the Bow Wow Buddy made out of?
The Bow Wow Buddy is made in the USA with durable, nylon that is BPA-free.
What size is the correct size for my pup?
We recommend buying our safety device based on the weight of your pup. If your pup is on the edge of two sizes, we find it's best to size up to the larger size.
Is the Bow Wow Buddy a chew toy?
The Bow Wow Buddy is a safety device, not a toy. As such, please be sure to promptly remove the device once your pup is done chewing their bully stick or other long-term chew to avoid inappropriate use.
See For yourself
Bow Wow Buddy

Reviews
Frequently Bought
Shop our favorites
Your package will be on its way within 2-3 business days of order placement. Timing of arrival depends on the delivery option chosen at time of checkout; orders placed on/around holidays may result in longer shipping times.
We pride ourselves on our unwavering commitment to great customer service. If you have a question, need a product recommendation or have an issue with your order–we are here to help!
100% Satisfaction Guarantee
If for any reason you (or your pet) are not 100% satisfied with any Bow Wow Labs product, simply click
HERE
to share your feedback and give us the opportunity to make it right with our no-hassle, free replacement or full refund promise.