Size Chart
Use this size chart as a guide for selecting the right size Bow Wow Buddy and bully sticks for your dog.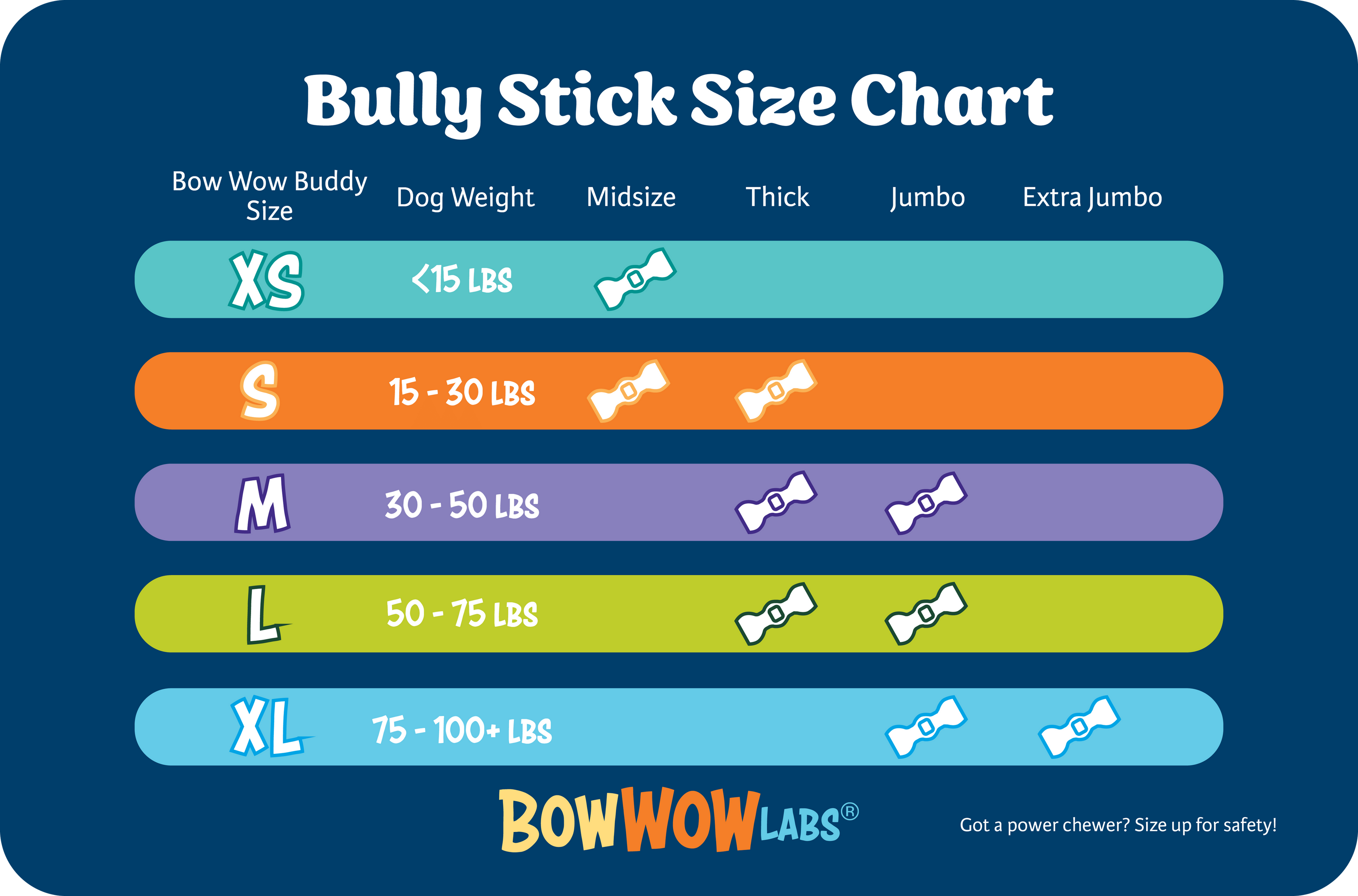 Bow Wow Buddy Sizes
X-Small - best for dogs under 15 lbs. Small - best for dogs 15-30 lbs. Medium - best for dogs 30-50 lbs. Large - best for dogs 50-75 lbs. X-Large - best for dogs 75-100 lbs. XX-Large - best for dogs 100+ lbs.
Your package will be on its way within 2-3 business days of order placement. Timing of arrival depends on the delivery option chosen at time of checkout; orders placed on/around holidays may result in longer shipping times.
We pride ourselves on our unwavering commitment to great customer service. If you have a question, need a product recommendation or have an issue with your order–we are here to help!
100% Satisfaction Guarantee
If for any reason you (or your pet) are not 100% satisfied with any Bow Wow Labs product, simply click
HERE
to share your feedback and give us the opportunity to make it right with our no-hassle, free replacement or full refund promise.